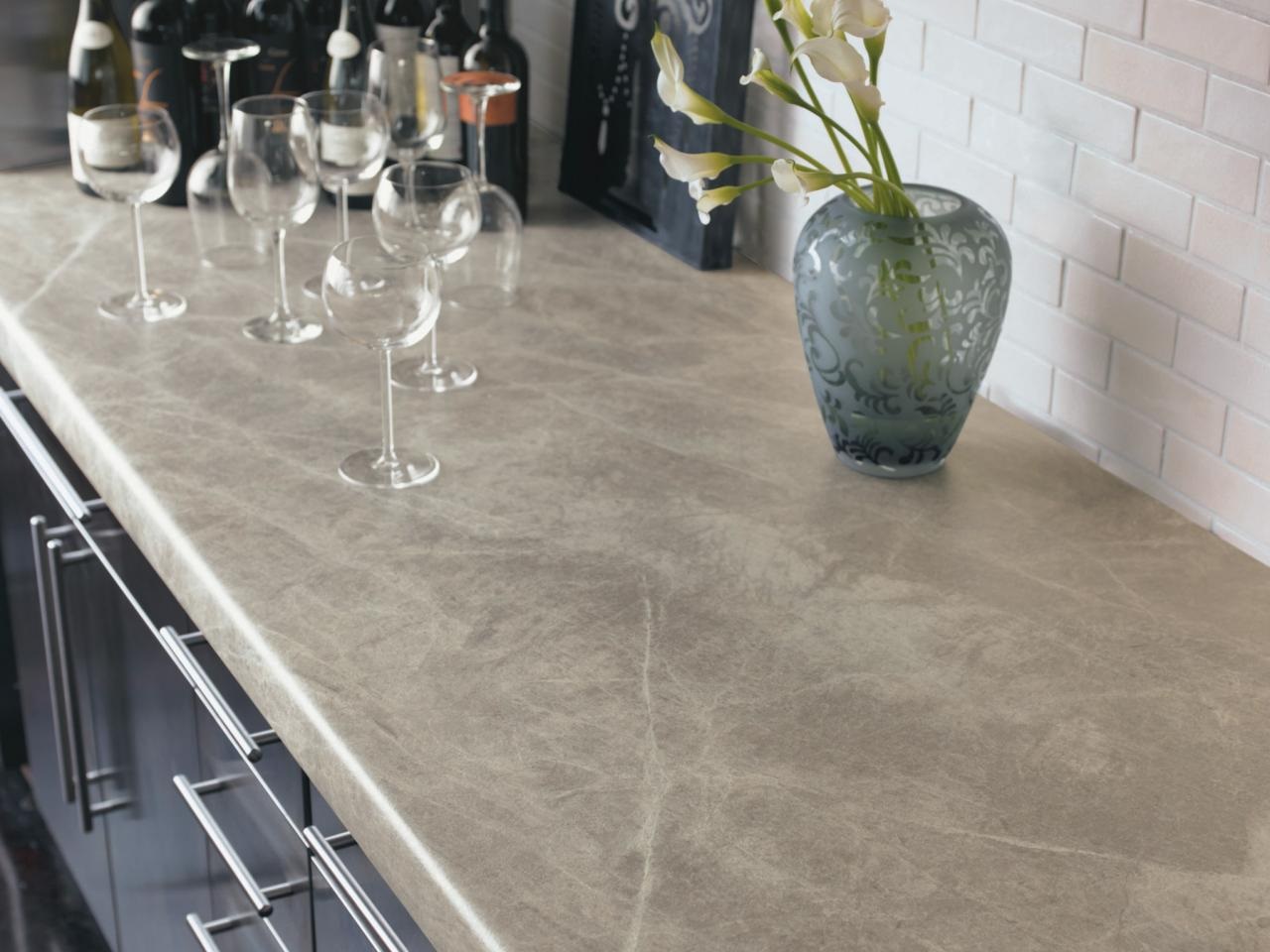 Since many people prefer natural stone or granite for their countertops but laminate countertops are a decent choice if you have a limited budget.
What are laminate countertops?
The manufacturing of laminate counters started in the early 1900s. The laminate countertop sheet is constituted of plastic layers attached to Kraft paper or practical board on top of a solid surface, the decorative sheet that gives design comes in the middle and the transparent sheet of paper forms the top of the counter. The overall thickness of the countertop depends on the grade of laminate that has been produced. All the paper is soaked in resins to bind it into one plasticized sheet.
Grades of laminate:
Laminate comes in different grades meant to use for various purposes. Laminate sheets have vertical and horizontal grades.
If thinner material is what you want then the vertical grade of laminate will be used, whereas horizontal grade is mostly used for workspaces such as countertops, desks, and tables. The horizontal grade is the standard grade commonly used by people.
Laminate countertops are available in a wide range of colors and patterns but essentially there are two potential options for surface treatment. The matte or gloss.
Any shiny finish surface will highlight scratches and flaws, and wear will dull it in frequently trafficked areas. So the perfect choice is a matte finish. Some matte finishes are glossier than others, so conduct your scratch test on these chips as well. Furthermore, some matte finishes have a rougher surface, which may be extremely appealing but may need more careful cleaning, especially if they're light in color.
Advantages:
Here are some advantages and disadvantages of the laminate countertops, which are listed below:
1-     These countertops are better in quality than Formica countertops
2- They can emulate other expensive top materials such as wood and marble; nevertheless, the replication is only superficial and will be probed eventually.
3- It is simple and easy to install, and because of its lightweight, it can be done in one day or less.
4- The Laminate countertops are the most affordable option which increases your home value.
5- The countertops of laminate sheets are available in a wider range of color, patterns, style, and design
6-the Laminate countertops are easy to clean, as these tops have a solid non-porous surface, with soap water, and a sponge you can easily clean the top.
7-These countertops are maintenance-free products and their tops shine for a longer period.
8- The best part of a laminate countertop is that its surface does not build bacteria as porous surfaces do.
9-The laminate countertops offer attractive finishes and add an aesthetic look to your home.
10- The countertops of laminate material are inexpensive to repair and fabricate.
Disadvantages:
1-Never use laminate countertops as cutting boards because they can scratch easily.
2- To prevent damage from heat, do not place hot items or utensils on top.
3-     These countertops are more sensitive to burns and chipping.
4-     The issue you find in these countertops is their durability.