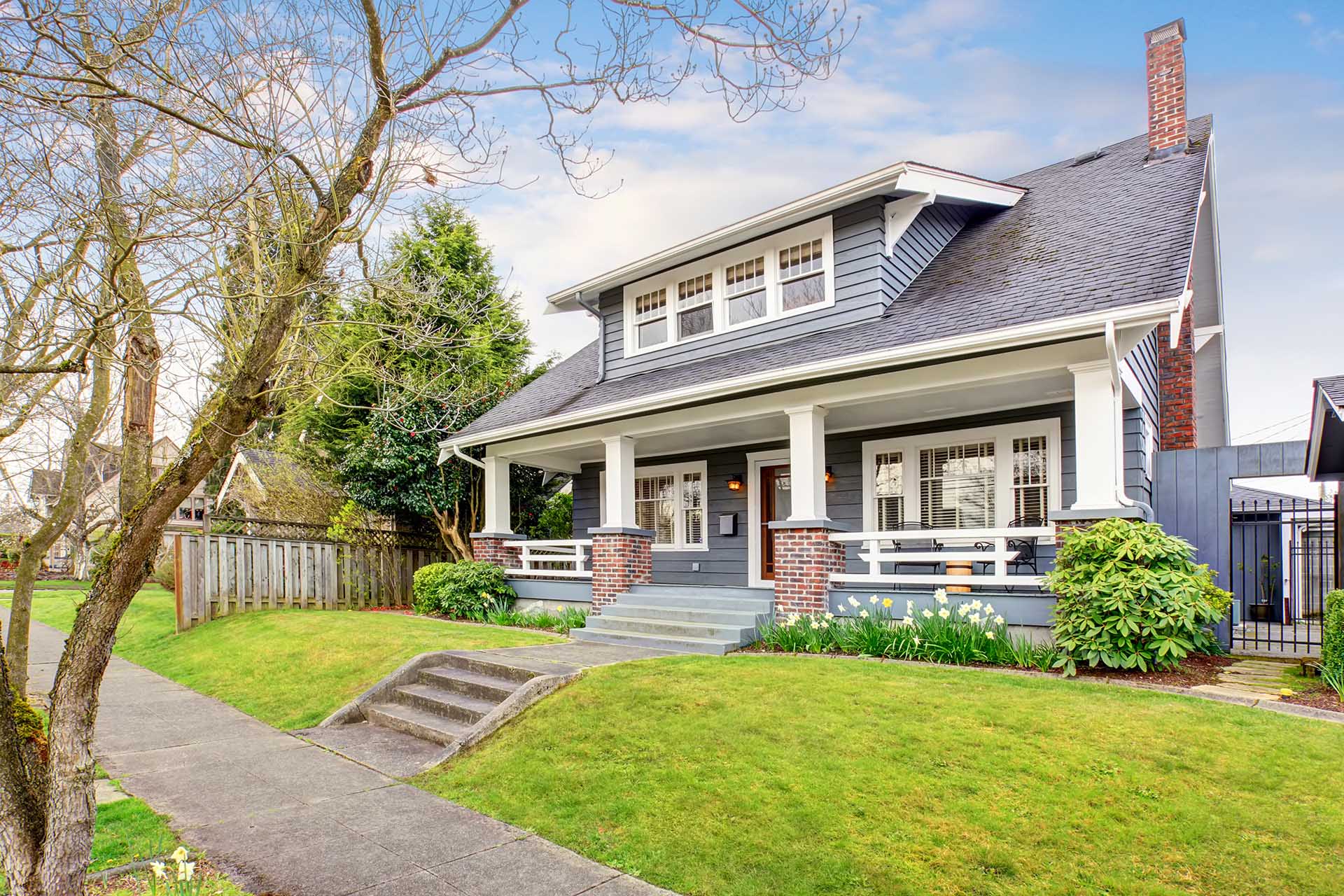 You will identify curb appeal if you see one. A home with a perfect curb appeal looks nurtured, accented with some creative details, and designed with integrity. It also has beautiful and healthy landscaping and pays attention to color.
At its best, giving a home curb appeal basically means creating the features, which will elicit emotional appeal for you and your potential buyers, neighbors, and family.
Whether you are looking to punch up your home to have a quick sale or inspire neighborhood or family pride, the following are the best ways to make the exterior part of a home look amazing:
1.      Upgrade the Mailbox
Whether you have a mailbox mounted to your home or stand by the roadside, making this simple upgrade is a perfect way to show potential buyers that you are more concerned about their details.
As a matter of fact, a mailbox might at times be a deal-breaker as far as the curb appeal of your home is concerned. The best thing about this is that project doesn't even break the bank. It will only cost you around $20 or $90.
2.      Paint the Driveway
Basically, painting the driveway means you will be able to improve the property's value and extend its life.
According to experts at Promain, driveways are usually exposed to oil spills, harsh weather, and gasoline leaks.
If you don't give it attention, concrete may crack and chip. In order to preserve its appearance and protect your entire investment, you need to apply several coats of concrete paint.
3.      Add Lighting
There is nothing good about dark entryways. If you have a hanging pendant or scone by the front door, replace it with something more fresh and fun.
Remember also to clean off every debris and cobwebs around the outdoor light fixtures, which can make the space cleaner and brighter.
If you as well require additional lighting sources, use some powered lanterns or porch string lights to light up the walkway.
4.      Renovate the Roof
If you have an ancient roof design, then this is the right time to change it. As far as roofing material is concerned, there are plenty of options to choose from.
It will be upon you to look for the best style to install on your home, based on the building's design and size.
It is also advisable to begin by looking for a reliable roofer near you. After getting someone you can trust, you may go ahead and consult them on roofing matters.
5.      Clean the Windows
Streak-free and sparkling windows may brighten up the exteriors, even on cloudy days. All it takes is a bit of elbow grease and a cleanser.
With little detergent diluted or vinegar in warm water, you can wipe windows down. Use the right ladder safety for every window out of your reach.
The Bottom Line!
Curb appeal is an allure of a home from the outside. You have enough reasons to improve the curb appeal of your home.
For homeowners who are just starting out, it is worth noting that curb appeal can also add value to their homes. Some adjustments like adding lighting and painting the driveway will greatly affect your curb appeal.