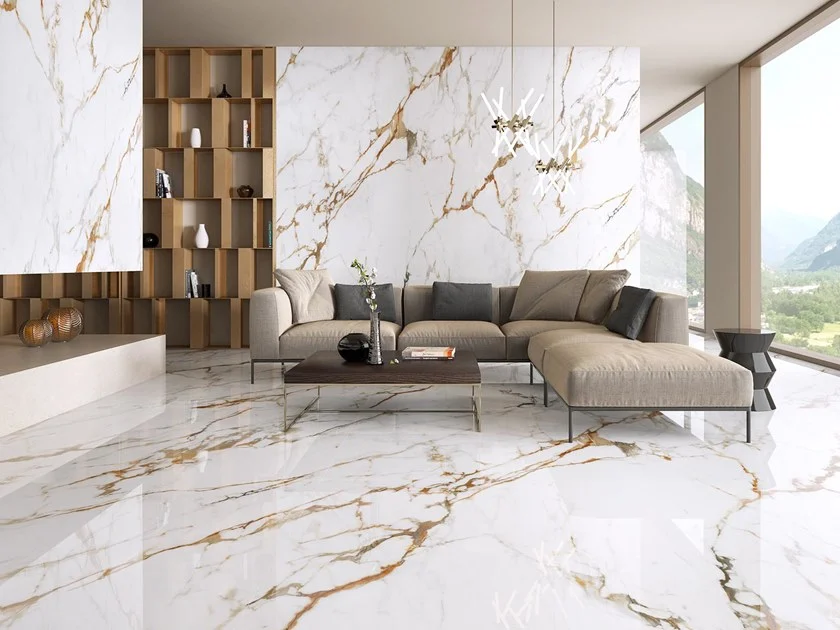 Every flooring is unique because of the certain aesthetics it bears. This is how you regulate the entire look and feel of the interiors. Therefore, it is important to choose the tiles wisely as the flooring can make or break your interior appeal. Hence, here are things you need to consider while you choose the floor tiles.
Functionality
Every room or space inside the house has a specific purpose to serve. So, you must choose the tiles accordingly. Like bathrooms face maximum water so water-resistant tiles are something which will serve the purpose best. To make your interiors look bigger, light or neutral-colored tiles should be used. For living rooms, you can pick anything among vitrified or ceramics. Choose durable tiles for kitchen area because it usually faces a lack of maintenance.
Shape and size
Just like the design and finish, the shape and size of the tiles can also impact the final results and the appearance of the space. To pick the best flooring tiles, go with the glazed vitrified tiles that are durable too. They are available in multiple sizes.
Color
The color of the tiles can accentuate the look and feel of your interiors. However, you need to be very particular about the color you are using. Like a specific color that works for a particular room might not work for another room. To create an airy ambience and a spacious look, always go for light-colored tiles. The perfect colors for warm indoor spaces are cream and pastels. For outdoors, it is good to go with the darker shades.
Finish
The tile finish is also a very important factor that's worth considering. Stone tiles are the best for exteriors and white glossy tiles can do wonders for the interiors. For the bathroom or kitchen, you can work with the wooden finishes for they can give you a warm undertone. They are also great for providing slip resistance.
Spacing
Upon deciding all of the above factors, it is time to install them correctly to have the best impact. The final appearance of the tiles depends on the spacing with which they have been installed and hence, it should be measured well in advance for the best results. You can choose the grout of your choice and make the interiors look playful.
Shop for the exclusive variety of tiles from the Tuiles Cera Color tiles store that in stores some of the best tile range.