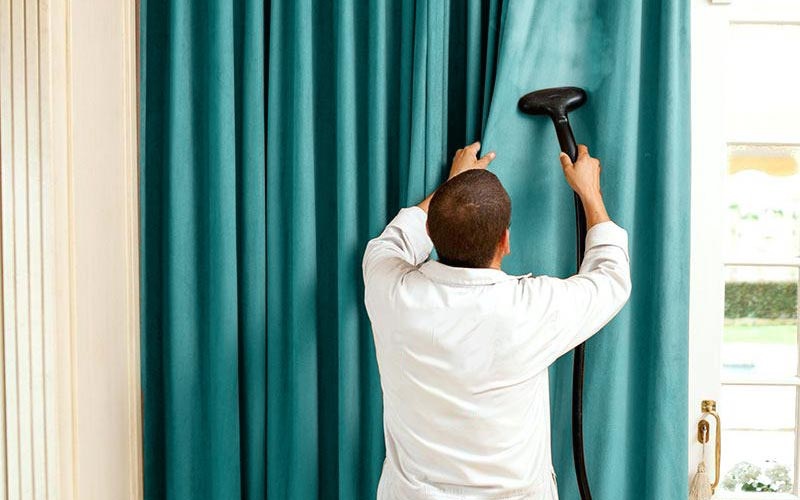 Your curtains are exposed to dust, pollutants, and airborne grime every day. Unfortunately, many people don't pay attention to their cleaning. When exposed continuously to dust, your curtains may appear faded and dull. If you don't clean them occasionally, they may also show wear and tear. Therefore, knowing professional curtain cleaning techniques is very important for the protection of your curtains.
Learn why cleaning your curtains is so important to the safety and health of your home.
Extend the Life of Your Curtains
Your curtains are likely a big investment. You have to extend their life as much as possible. To do so, you have to clean your curtains regularly. When you hire a professional cleaner, the fabrics of your curtains will be carefully inspected to know which cleaning method is most appropriate. When cleaned with professional technique, equipment, and products, the lifespan of your curtains will be doubled and tripled.
Remove Hidden Dirt and Allergens
Your curtains collect bacteria and other allergens with the time that can badly affect your health. As they are designed to be hung over doors and windows, they may also come into contact with moisture and insect, thereby increasing the growth of mold and mildew. The contaminants accumulated on your curtain's fabric can have a bad impact on your lifestyle especially if you are suffering from respiratory diseases. You can keep yourself safe and healthy with regular curtain cleaning.
Return Your Curtains To Their Original State
You should clean your curtains every once or twice a year—a general rule of thumb! But its cleaning depends upon several factors, such as what type of heating system you own, if your curtains are exposed to smoke, and if they are touched by pets or children. With regular cleaning, you can return your curtains to their new-like state.
Eliminate Pet Hair and Dander
Having pets in the home can sometimes be problematic. When pet hair and dander cling to your curtain fabrics, they can trigger severe allergies. Pet debris, when left behind, can also produce an unpleasant odor in the environment. All these problems can be solved with professional curtain cleaning services. They can keep your life saving by removing the pet hair and dander that has been accumulated in your curtain's fibers for so long.
Curtains are known for trapping odors, whether it is of pets, smoking, or other factors. Even air freshening your home can sometimes make the odor worse. To get rid of the problem, you may need to clean your curtains with gentle cleaning equipment and fabric-safe cleaning products recommended by professional cleaners.
Even if furniture and other interior elements require proper cleaning and maintenance, your window coverings need it too. With regular cleaning, you can not only keep your curtains in their original state, but also keep away the allergens, dust mites, and other contaminants that can harm your health. Cleaning your window coverings using environmentally-friendly cleaning techniques is very important. So, it's wise to opt for professional curtain cleaning services!