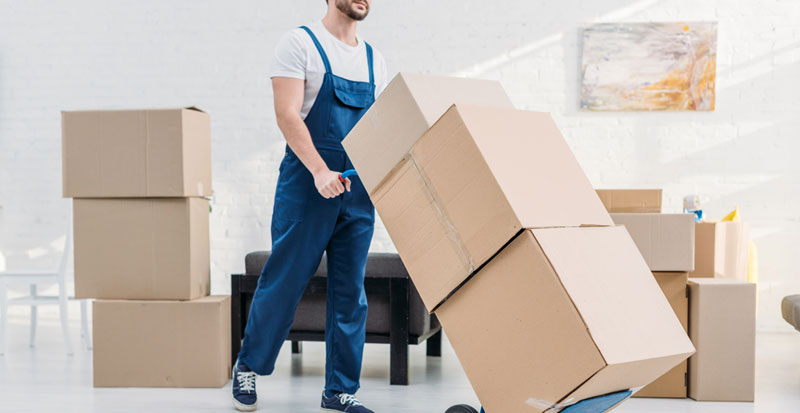 When you plan to move from one place to another there is a lot of work involved. The relocation or moving companies assist both businesses and residents to carry out their move smoothly. They supply the labor that is needed to physically move or shift the inventories from one locality to another. Many reliable companies aids in moving therby making your job easier. The task of the moving company is to offer their clients packing and unpacking services, safely carry their personal belongings into new locality, charging a reasonable price, and providing the best services. In this article, we will look into the best Interstate moving companies of 2022.
Guardian Van Lines: The Guardian Van Lines are specialists in moving your treasured belongings to a new locality. They are excellent at providing the best customer service to their clients. The experienced staffs have professional skills in assisting individuals, families, and small businesses in relocating to a new area. The Interstate movers pack all your belongings carefully and assist you in safely moving to a new state hassle-free. Our storage services also provide the clients the space to drop off all their belongings if their new home is not yet ready to occupy.
United Van Lines: The United Van Lines have a record of reliable services offered to its customers. They provide great customer services, there are no deposits collected and free cancellations available. They have more than 500 service locations within The United States and internationally.
Allied Van Lines: They provide both national and international services, bookings without deposit, and a free cancellation policy. They even offer additional services like WIFI disassembling. They have a friendly customer service team whom you can call for any assistance. They have also partnered with Move for Hunger where the customers can donate food before they leave their home and move to a new place.
America Van Lines: The American Van Lines offer the customers certain special services as it covers 50 states. They offer discounts for moves to major cities like Los Angeles, Seattle, New York, Dallas, etc. They also specialize in moving antiques, military families, etc. The cancellation policy is valued for up to seven days before the move. 20% to 50% of the quoted price is collected as a deposit.
International Van Lines: They provide transparency in prices, extra services, good customer service, discounts, etc. They provide their services across the country and have 180 destinations that are included in their International freight forwarding services. A 25% deposit must be made by the customers. They also have discounts applicable for flexible move dates. Customers can get free cancellation up to 48 hours before the move.
Mayflower Transit: With Mayflower, the entire moving process is made simple as the professional movers are there with you in every step to guide you in the whole process of moving. They have a long history of 100 years offering clients customizable moving services. The cancellation policy is up to 24 hours before the move. They do not collect any deposits.
Before you choose the best Interstate moving company, check the online reviews of people, look for the pricing, look for any special services provided by the movers, and ensure the company has insurance and proper license. Avoid those companies that ask the clients for fuller payment and go for the one that best suits your budget.