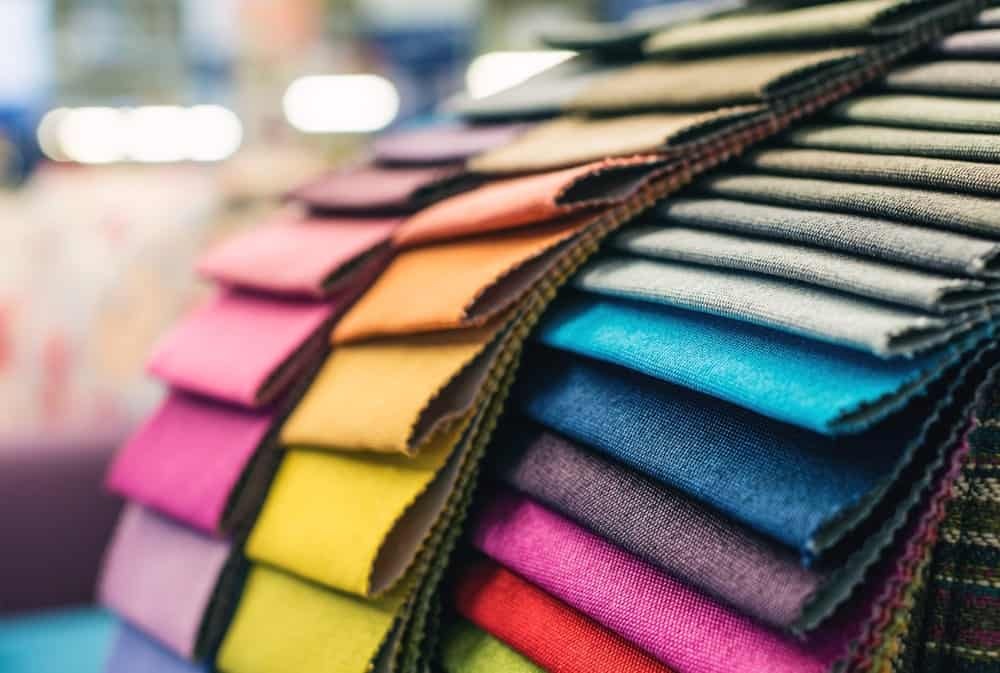 With all the choices available in the market it might seem like a hard nut to crack when it comes to deciding on upholstery required fabric materials, but before going into the types of upholstery fabric there are some specific points to think through which will help us in our quest towards selecting a better material for upholstering.
The difference between normal fabrics and the ones used for upholstery is durability and strength; these fabrics should be strong or tough to withstand the wear and tear of daily life. To bear all the hustle-bustle the upholstery fabric needs to be heavyweight with flat weave with patterns weaved through them other than dyeing.
You can measure the durability of a material by the double rub rating, in this, a metallic piece is dragged over the fabric, the number it gives shows how much the fabric weathered before getting marked, the higher the number the higher its durability.
TYPES OF UPHOLSTERY FABRICS:
Below we discuss some of the favorite materials utilized in upholstering décor, we know the basic need is to find something that might look good on our furniture and stay evergreen in the long run but before you decide to go with any of the fabric ask for a swatch which you can drape over the furniture in question to see how it will look on that piece in the future so you don't get disappointed in the future.
Natural fabrics
Cotton- soft and comfortable, but prone to staining and fading over time, heavyweight cotton is very durable. Ideal for slipcovers
Silk- soft and shiny, for professional settings with low use. If dirtied, it needs professional cleaning.
Wool- durable, stain, and dirt-resistant. May cause itching on contact.
Leather-most durable, ideal for high traffic, scratch-resistant, and easy to clean. Hard to repair and is very uncomfortable during summers.
Linen- easily wrinkled and stains fast. Shrinks on cleaning require to be cleaned professionally. Maintains body temperature.
Velvet- stylish, very soft and feels homey, inviting to sit on it. If made with cotton it becomes very hard wearing and can be easily cleaned, ages well over time.
Synthetic fabrics
Polyester- used with natural fibers, very durable but prone to pilling, doesn't have a chic look.
Olefin or polypropylene- excellent abrasion resistance prevents mildew as well. Stain and fade resistance. Easily soiled with low life. Made up of plastic.
Nylon- designed as wool imitation, used for outdoor materials. Able to resist fading, soiling, and wrinkling.
Acrylic- used for outdoor furniture, strong and cheap but not good-looking enough.
Rayon- strong and durable but wrinkles easily. Made as an imitation for cotton, silk, and linen fabric material
Acetate- soft as silk but stronger. Not recommended
CRYPTON FABRIC:
These fabrics are very soft to the touch, highly durable, easy to clean, and resist staining. This Teflon-based material also provides anti-bacterial activity and is free of any type of harsh chemicals; this type of cloth is perfect to be used in high traffic areas such as the playing room or living room.