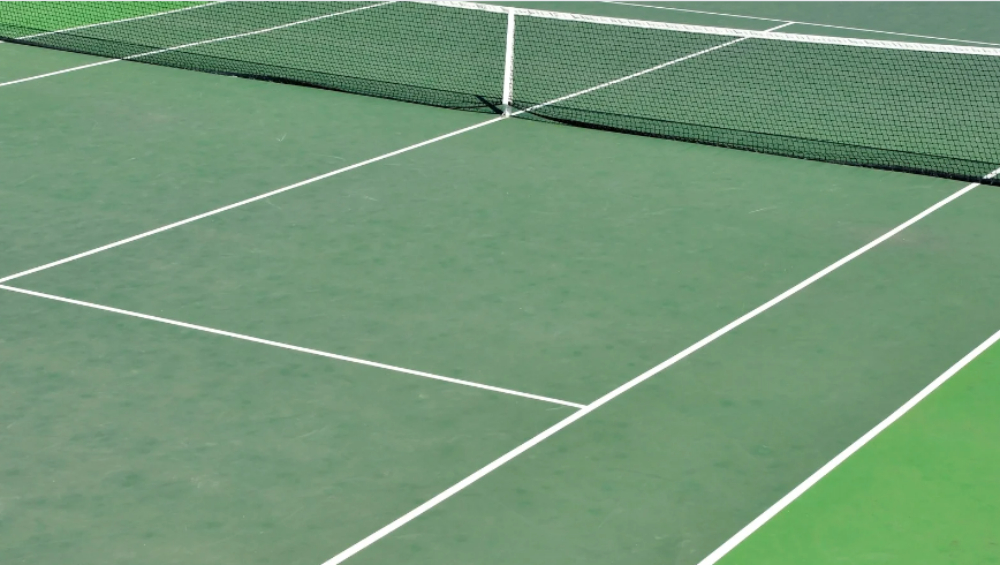 As a tennis enthusiast, it's crucial to maintain your court and ensure an optimal playing experience. With time, however, you may notice wear and tear, cracks, or surface issues. Choosing between repairing, resurfacing, or replacement of your tennis court can be confusing. This article will guide you through these options to make the best decision for your tennis court.
Consider the Tennis Court's Age and Condition
Before deciding on tennis court repair, resurfacing, or replacement, you should consider the age and condition of your court. A newly installed court typically lasts for about 5 to 7 years before requiring any significant maintenance. With proper care, this timeframe can be extended.
Start by evaluating your tennis court for signs of damage. If you come across minor surface issues like cracks or mild wear, tennis court repair is likely your best option. However, if your court has larger cracks, extensive wear, or poor drainage, it's time to weigh the possibility of resurfacing or replacement.
Weighing the Resurface Vs. Repair Decision
The decision to either resurface or repair your tennis court can be tricky. Resurfacing involves removing the old surface, fixing any structural issues, and applying a new surface layer. This process refreshes your court's appearance and provides better playability.
Repair, on the other hand, addresses specific issues, such as filling in cracks, leveling the surface, and fixing draining problems. Some common tennis court repair questions to ask yourself include the frequency and extent of repairs needed.
If your court requires frequent repairs, resurfacing may be the more cost-effective option. However, if the wear and tear on your court are manageable, sticking to regular repairs can save you money and extend the life of your current surface.
When It's Time for a Replacement?
A tennis court replacement involves completely removing the existing surface and installing a new one. In some cases, even the underlying base may need to be changed. This option is best for courts that have outlived their useful life or have extensive damage that cannot be remedied through resurfacing or repair.
The cost of replacing a tennis court can be high, so it's essential to carefully evaluate the ROI of a new court. Factors to consider include increased user satisfaction, better game quality, and the potential to attract new players to your facility.
Final Thoughts
The decision to repair, resurface, or replace your tennis court depends on its age, condition, and overall usage. Evaluate your court's current state to establish the severity of the damage, then weigh the options of repair or resurfacing. If frequent repairs are necessary or the condition continues to worsen, consider the long-term benefits of a complete replacement. Ultimately, maintaining your tennis court is crucial for an enjoyable playing experience. By understanding when to repair, resurface, or replace it, you can make informed decisions and ensure your court remains in top-notch condition for years to come.