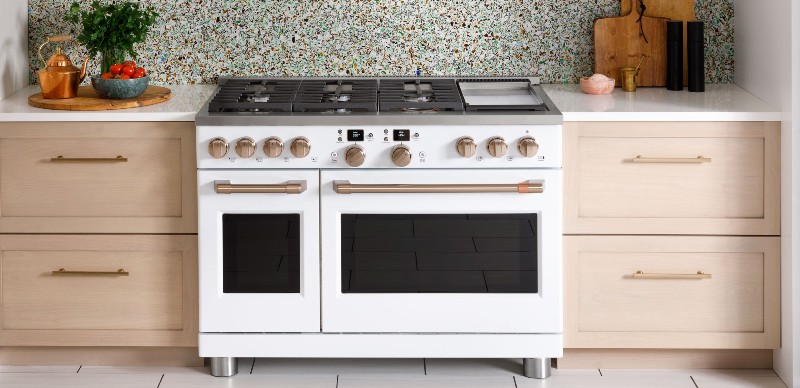 It's important to weigh the pros and downsides of oven repair vs. replacement when yours breaks down. Your oven will survive between 15 and 20 years on average if you take proper care of it. This is dependent on the model and your maintenance practices. The electronic control board or the control panel of your oven may need to be replaced, which is a costly repair that you should think about replacing before it breaks down completely. It's unlikely that the ancient oven will last much longer. Following these steps will help you decide whether your oven needs to be fixed or replaced.
In what price range can I expect to pay for the repair of my oven?
Repairing a wall oven might cost anything from $150 to $1,000. At the low end, replacing a temperature sensor will cost about $180 to $200. Replacing the circuit board or control panel is the most expensive repair option. Control panel and electronic control board replacements may be done simultaneously in certain cases. This type of fix would most certainly set you back around $1000.
When your oven malfunctions, it may be difficult to estimate the cost of repair since a simple problem like the oven not heating may need the replacement of an inexpensive component like a temperature sensor or a more expensive component like a control board.
An oven repair estimate can only be correct if a service specialist analyses the issue and provides an estimate for the repair. A diagnostic fee of roughly $150 is standard, but the repair estimate is crucial in determining whether to repair or replace your car.
Do New Ovens Cost the Same as Used?
Replacement costs are much easier to estimate than repair costs. You'll want to choose a new oven that fits into the opening of your current wall oven cabinet, has the functions you want, and is the same color as the rest of your kitchen equipment. To get an idea of how much it will cost to replace your oven, add the price of shipping and installation to the price of the oven you selected.
Consider the age of your oven before making a choice on what to do with it
You need to take into account the age of your oven before making a decision on whether or not to repair or replace it. It's likely that you'll want to replace your oven if the repair bill exceeds $500 when it's over 20 years old. Oven failures may continue when additional parts wear out or become unavailable after 20 years, making it difficult to get replacement parts.
Another option is to invest several hundred dollars on a component replacement if your oven just needs minor repairs and has been in excellent working condition for a long time. This way, you can expect to get many more years of usage out of your present oven.
Determine whether the repair charges are reasonable
The second factor to consider is whether or not the repair expenses should be paid. The cost of repair may be so low that you're better off paying now rather than waiting, even when your oven is almost two decades old. Your oven should be replaced if the repair costs more than $1,000 and it's more than 15 years old, according to the American Oven Repair Association.