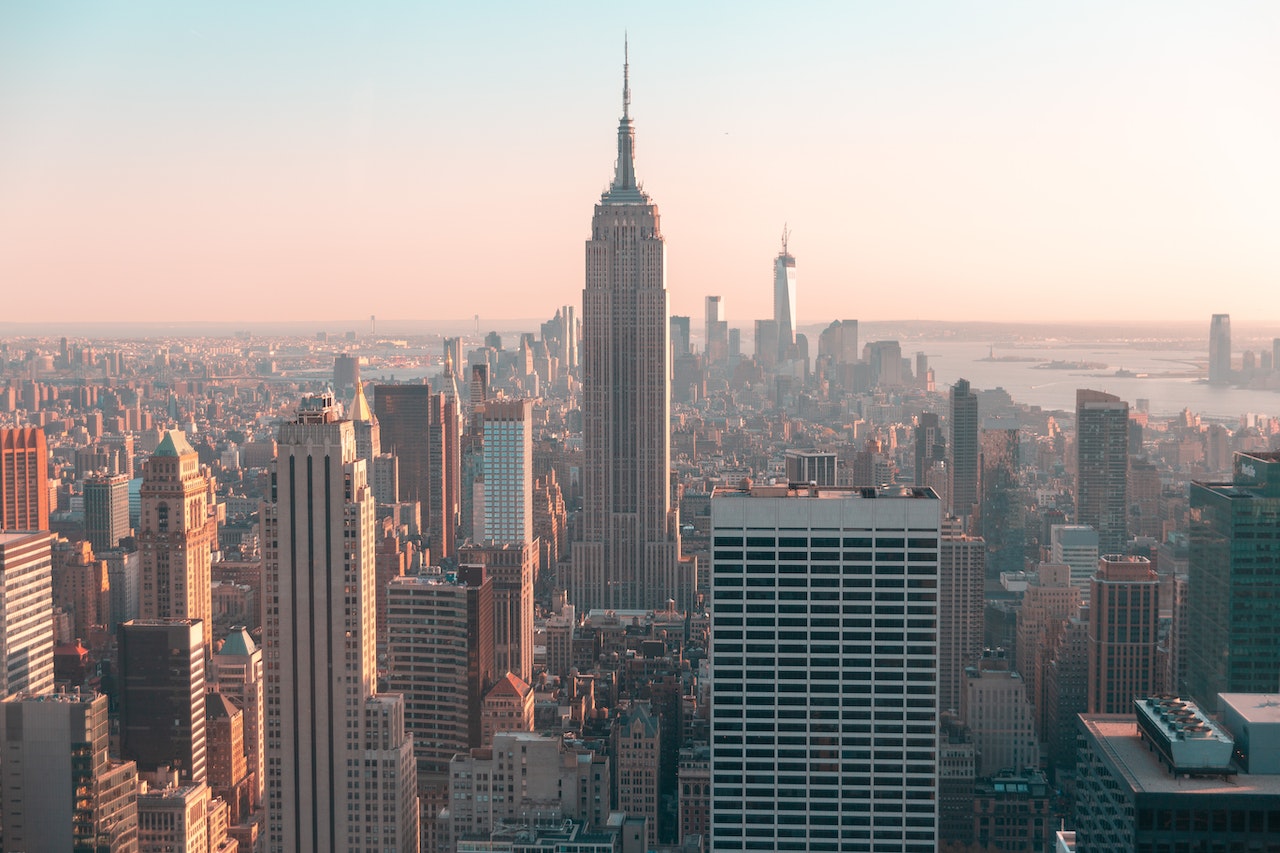 When it comes to real estate, New York has built a rather bad reputation thanks to NYC. However, the truth of the matter is that the state of New York is an overall buyer's market. Meaning, in quite a lot of cases, the conditions are in favor of buyers. And while it's true that real estate in NYC can get expensive, you can find relatively cheap homes here too. As long as you know which market to look in, the dream of owning your own home can become a reality. So, now the question becomes which markets in the state of New York are the best for buyers. We hope to help you answer that with this list of the New York State's hottest real estate markets for homebuyers.
South and East Brooklyn
Starting off the list of New York State's hottest real estate markets is the borough of NYC. More specifically, the South and East Brooklyn neighborhoods offer the best deals. These markets are popular with buyers as they offer larger homes at lower prices compared to the city at large. These two neighborhoods are also particularly hot because they offer easy access to the subway and highways. In addition, both South and East Brooklyn are still fairly close to Manhattan. So, you can get a home on the cheap while still being close to everything NYC is known for. However, it bears to mention that renting is also quite popular in this area. If you plan on renting a home, make sure to know what to expect from it. After all, owning a home and renting one out are completely different, so make sure you're well-prepared before making a choice.
Kingston
Pretty much all throughout 2022, Kingston was a seller's market. The sudden increase of interest in the area led to a sudden jump in prices, making Kingston perfect for sellers. However, in the first quarter of 2023, home prices in Kingston have dropped by 10%. This has led to Kingston suddenly becoming a buyer's market, and it shows. People are still very much interested in Kingston properties, and now they are much more accessible to regular homebuyers. All in all, this is a great time to buy a house in Kingston, and it shows in the city's popularity. However, experts from Clean Cut Moving note that you should think ahead about the move. Particularly, a lot of people tend to forget about moving costs when budgeting for their home purchase. So, remember to set away the funds you need to hire reliable movers to get you into your new home.
Riverdale
Hopping back into NYC, and specifically into the Bronx borough, Riverdale is a particularly great option for homebuyers. This is because Riverdale has remained one of the cheapest neighborhoods in NYC, despite being very popular with families. Tucked away in the Bronx, Riverdale is a very quiet, peaceful, and beautiful neighborhood. Here you can also find plenty of bars, restaurants, cafes, and parks to relax in. It bears to mention that most people living in this neighborhood are either retirees or families, which adds to the neighborhood's general peaceful feeling. However, even in a buyer's market as cheap as Riverdale, buying a home can be difficult. As such, working with a real estate professional is warmly recommended. After all, they can guide you through every step of the process and explain everything. However, be careful when choosing who you work with, as not every professional is the same quality.
West Village
West Village is a unique one on the list of New York State's hottest real estate markets. This is because the neighborhood is filled with culture and history, and still remains buyer friendly. The neighborhood is most known for its brownstone houses which line every street and its jazz scene. The neighborhood is also full to the brim with hip cafes and theatres and has quite a lot of history. Additionally, West Village is one of the safest neighborhoods in NYC, which adds a lot to its popularity. All of this together makes it particularly popular with young professionals and families. However, when moving into West Village, remember to team up with reliable crews to get you situated. Local movers are by far the best choice when it comes to moving into a neighborhood like this. Only local experts can guarantee your items will arrive safely and on time.
Washington Heights
There are two reasons why Washington Heights remains one of the hottest markets in New York. Firstly, there are tons of convenient stores around every corner in the neighborhood. This makes it a popular choice with all sorts of people, despite the rather dense population. Second, it's quite cheap for being in Manhattan, and a lot of people jump at this opportunity. Additionally, the lack of modern construction and the amazing views of the Hudson River attract people to this neighborhood. Also, the neighborhood is quite walkable, which is always a bonus. All in all, this neighborhood is an affordable haven in Manhattan and a very popular buyer's market. However, if you're moving here from far away, make sure you're properly prepared for a long-distance move. Remember, the longer the distance, the harder it is to properly organize a move, so make sure you're ready for it ahead of time.
New York State's hottest real estate markets for homebuyers – closing thoughts
New York, as a state, has earned itself a bad reputation because of NYC in the real estate world. And to be fair, it's easy to see why when looking at the city at large. However, other places in the state, as well as certain neighborhoods in NYC, are very friendly for homebuyers. Really, you just need to know where to look and you can find fairly affordable real estate. That said, buying a home is still a massive commitment, so make sure you're ready before you decide to buy a home. We hope this list of the New York State's hottest real estate markets for homebuyers helped you out, and we wish you a good day.
 https://www.pexels.com/photo/skyline-photo-of-empire-state-building-in-new-york-city-2190283/